ABOUT US
Well-being is key concept at Prana Bali Spa.
We invite you to visit our family spa, 
where our goal is to provide you with a unique Balinese experience from your arrival until you depart.
All treatments are performed using the purest beauty products prepared from fresh herbal and floral ingredients to nourish individual skin types. Designed to engage all five senses, Prana Bali Spa exudes grace and serenity. It invites you to embark on a journey of self-discovery with a culturally-driven menu rooted to the healing wisdoms and ceremonial customs of Bali and India.
Our professional therapist is trained to make sure you are satisfied with your visit. We are a small spa, and offer unique massage treatments to provide you with the best in Balinese and Ayurvedic relaxation.
Come and enjoy an herbal tea following the Balinese tradition and relax in your private treatment room
OUR TREATMENTS
TREATMENTS
PRANA BALI SPA
Prana Bali Spa is an healthy spa that presents all of Bali and India in terms of massage concept, to give balance and harmony into the body mind and soul. We want to introduce this unique treatments with what nature give to us. We want to share all care, love, respect and knowledge we have. With a professional therapist with more than seven years experience, we are ready to give you all this unique traditional treatment.
SPA CARE
Feel free to learn more about our treatments and prices.
Balinese Pedicure
Healthy and beauty treatment on feet and nails such as cut, shape and file the nails, remove the cuticles, trim the dry skin, scrub on feet, relaxing massage on the foot and polish on the nails with beautiful colors.
Price and treatment duration
Balinese Pedicure with Nail Polish +-60 Minutes 25€
Balinese Pedicure Nails with Gel Polish +-90 Minutes 30€
Polish Gel Only +-30 Minutes 10€
Gel Removing / Polish Only +- 30 Minutes 5€
BOOK NOW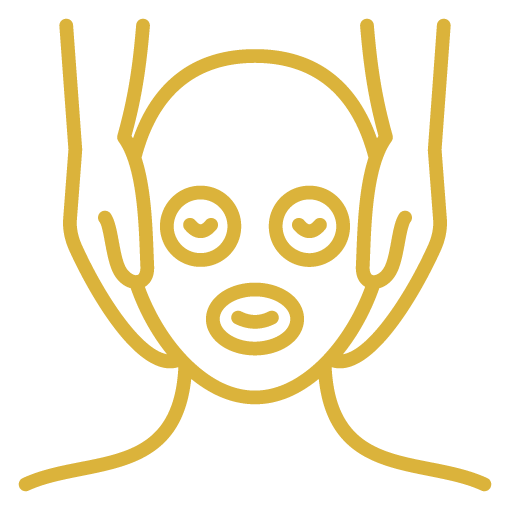 Traditional Facial
Relaxing treatment on the face such as cleansing, exfoliating, and hydrating with relaxing massage techniques to the tune the skin and reduce wrinkle.
Indian Head Massage
Traditional head treatment from India was born from family grooming tradition, to calms, to relaxes and to restore balance and harmony by working on the three higher chakras. In Sanskrit these areas are called Vissuddha (the base of the throat), Ajna (the forehead) and Sahasrara (the crown).
FEEL BALI
Bali is a beautiful island in Katulistiwa Line of Indonesia witch have a lot of unique traditions and culture.
Massage is part of Balinese culture! Balinese ancestors believe that massage gives balance and harmony into the body; Balance means good health in body, mind and soul, When our soul is healthy and clean with positive energy, our mind will be always positive, calm and clean as well. We believe when soul and mind are positive, the body will follow the positive energy. Balinese say "ring raga sane kenak ngemolihang sukma sane melah".
Harmony means when a person is already in balance, it will be easy to connect with the Nature, like the Balinese concept tri hita karana. Tri hita karana is three concept in good relation human with human, human with the nature and human with the god.
LEARN MORE
SPA
ETIQUETTE
We invite you to visit our family spa, 
where our goal is to provide you with a unique Balinese experience from your arrival until you depart!
Health Matters
Please let us know if you have any health concerns or injuries so that we can avoid these areas during the massage. For pregnancy, we advise only taking our Bali Traditional Massage.
Spa Attire and Privacy
For the massage, you may use the provided disposable underwear, or if you prefer, you may wear your own undergarments. At all times, the therapist will do their best to maintain your privacy.
Valuables
We provide a secure wardrobe to store your clothing and valuables.
Arrival
We recommend that you arrive approximately 5 to 10 minutes before your appointment time to register for the massage, and enjoy your welcome drink.
SPA
TESTIMONIALS
Our Clients feedback.
What an experience! Amazing from start to finish. I had a full body traditional massage followed by a pedicure. I could not have been looked after any better. I am 6 months pregnant and the lady looked after me throughout, ensuring I was in the right position, supported and comfortable at all times. Could not recommend this palace enough, one of the best massages and pedicures I have had, thank you! (Posting on behalf of my wife)
I went for a full body and head massage today and Mah Dei, the masseuse, was absolutely lovely! I'm 7 months pregnant and she was more than happy to offer a customised massage for me. I felt so relaxed. The massage is great value for money too. Thanks for your wonderful service 🙂
Lovely experience! I would highly recommend the Spa the massages are very well done and the whole experience is amazingly relaxing! Could not have been better!
Paul Gonsalves
2021-04-25
Made (mah-dei) is the most skilled and intentional masseuse I have come across in Portugal and her spa on the angled corner is just delightful.
Thierry Perrin
2020-12-16
Très belle expérience, moi massage balinai, ma femme Pierres chaudes, je recommande cette adresse.
M. Anahita Chawla
2020-09-23
Great Place. Beautiful and Serene. Had a lovely massage with Made. Will definitely come back!
The best massage ever!!! Thank you so much ❤️
Best Spa in town!
LOCATION & CONTACTS
PRANA BALI SPA
Rua da Escola L4 • 8400-505
Carvoeiro – Algarve
OPEN MAP